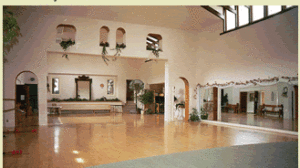 At Centerville Academy School of Dance, we know each dancer is unique and special.  We also the know how valuable a positive dance experience can be; it can nourish the self-esteem, confidence, and ability she will enjoy for a lifetime.  We dance to honor our bodies as gifts through the art of Classical Ballet, Modern, Tap, Clogging, and Irish styles of dance.  Our high ceiling and sunny stained glass windows bring a special ambiance; many say it feels like dancing in a castle!
Dance Philosophy
We believe that dancing should add to and augment our lives–not take it over!–to help us find balance and serenity. We desire to provide a safe place where all who want to dance are welcome. We do not focus on competing; instead, we focus on the joy of practicing and performing so she can appreciate her body for what it is: a beautiful work of art with amazing potential. Cooperation, rather than comparison, is valued at our studio. Our goals are to:
#1: Provide a safe place—physically & socially—for children and youth
#2: Instill in our students a love of their bodies, as they learn skills and make good friends
#3: Use clean, uplifting music, with wholesome, appropriate movement
#4: Engage all dancers together every year in an imaginative story recital on a big stage
#5: Move with joy!
Logistics and Cost
We put on 2 main performances for family and friends every year–a big Winter Recital and a smaller Spring Showcase–and periodically share our dances at local venues by invitation, usually during the holidays. Our winter recital is an original dance adaptation of one of the beloved stories of our culture. Everyone has a part in the story recital. Yearly recital fee is $35 per family.
Monthly tuition for each class is $40. Every dancer gets to purchase a special costume to wear for her part in this recital ($55 average cost). We buy our costumes from a fabulous company that produces beautiful high-quality costumes. She will treasure these for a long time! Registration fee is $25 per dancer. Besides an occasional small fee for an accessory to her costume once in a while, the only other thing you'll need to pay for is her class attire. We like to keep it easy for your pocketbook.
How to join us!
To enroll, click the link below to print a registration form and then call/text SalliJune at (801) 872-2004 to check class placement availability. If there is space in the class, then print this registration form and deposit it as directed by SalliJune.
Pre-Ballet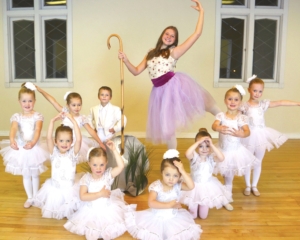 For your 3-5 year old budding dancer, this class will give her the space to do what she already does so well (dance naturally) as well as introduce ballet concepts so she can begin to develop good dancing habits. Technically she will learn to turn out, point her toes to extension, lift her body high, and dance gracefully. Socially she will experience taking turns, waiting, listening, cooperating and respecting others. This class is our youngest class in our yearly story ballet. We affectionately call them our "Littles." Meets once a week.
Ballet A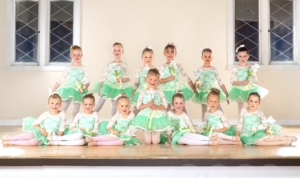 For girls 5-7, this class is where the bliss of dancing for pure joy meet discipline and attention to technique. In addition to turning out, pointing, and lifting, she will learn the positions of ballet, learn how to balance in passé and arabesque, the character step, and begin basic turns. We also do some pantomime to experience how dancers speak without words. Meets once a week.
Ballet B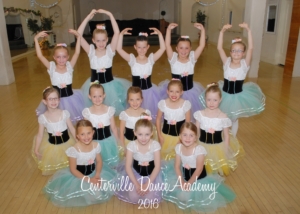 For girls 7-9, this class is designed for those who have hopefully had some previous ballet experience. She will continue to improve her turn out, pointe, and posture. Positions of legs and arms will become more familiar to her. Lots of opportunity to improve basic turns is offered. Teacher emphasizes expression and energy in the dancer's steps. Dance "flow" is nourished in this class, focusing on helping your dancer connect steps with ease. Flexibility is encouraged, and good habits of how to take care of her body and carry herself continue to be formed. Meets once a week.
Ballet C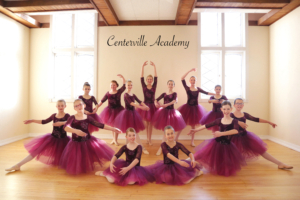 For girls 8-11, this is the class for the dancer who has already had ballet, and can demonstrate the description of Ballet B (above) with ease and growing confidence. The love of dancing has set in, and she is eager to learn more. Traditional classical ballet format during class: Barre, Jumps, Stretch, Adagio, Across-the-Floor, and Centre Enchainment. Meets once a week. Many of these girls are selected to join our Pre-Pointe class, thus helping their ballet skills improve by coming twice a week, with two different teachers.
Company and Pre-Company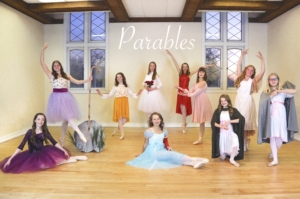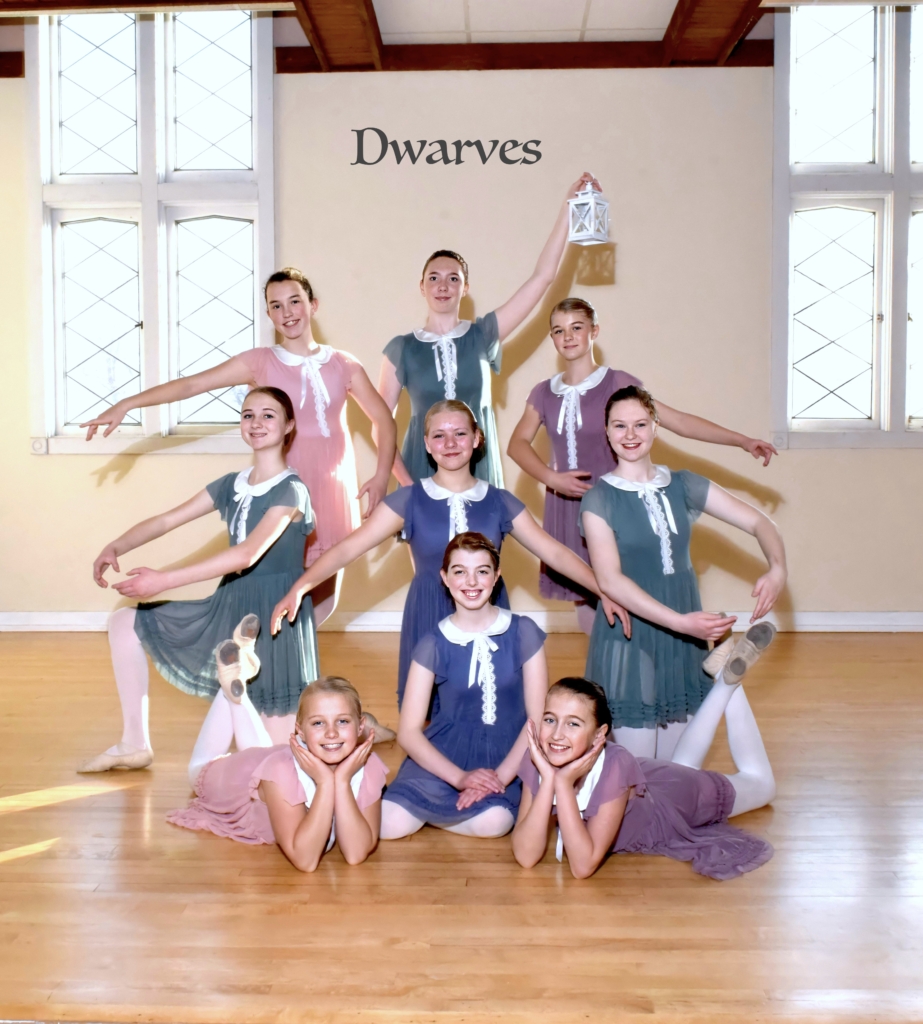 By invitation only, members of this class are often selected as main characters for our recital. Ages 13 and older. Company dancers are all en pointe, and pre-company come to the pre-pointe class, thus meeting 2x per week. They all dance together as a group choreographed ballet dance in ballet slippers. Members of this class show appropriate desire and attitude to dance, support each other, maintain good punctuality and attendance, and are great role models for the younger dancers of the studio. We are family here!
Modern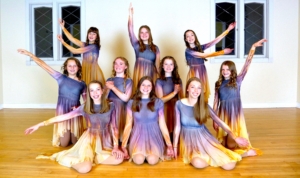 Beginning as a rebellion from ballet, earthy modern dance provides a fantastic contrast (and release!) from the specific discipline of classical ballet. Pairing ballet with modern dance enhances the understanding and enjoyment of both styles of dance. Ballet experience is highly recommended.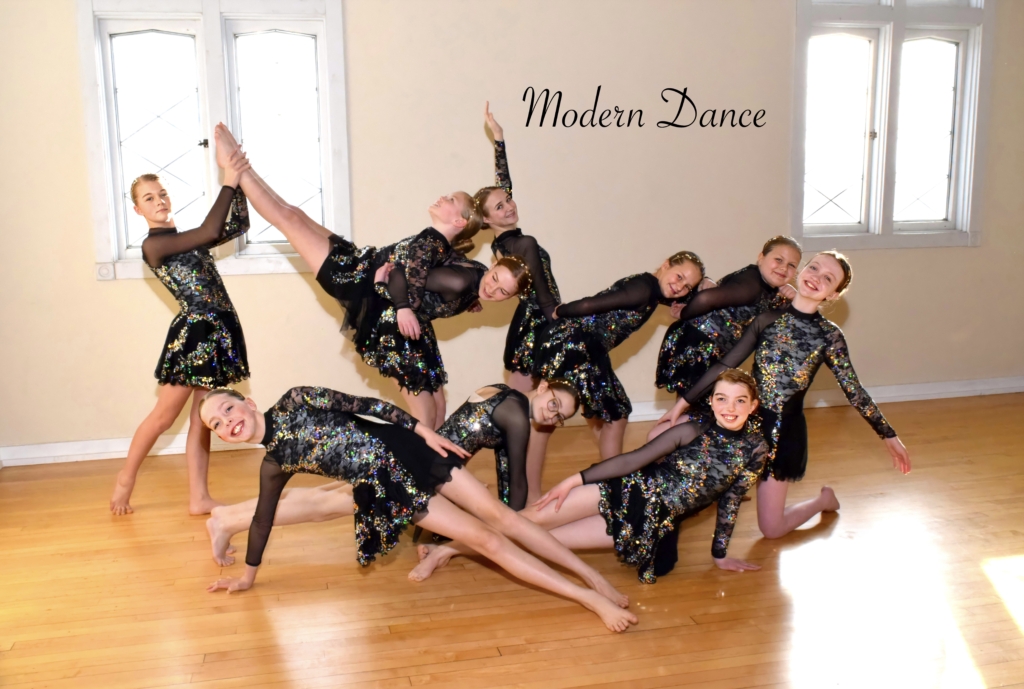 Pointe Strengthening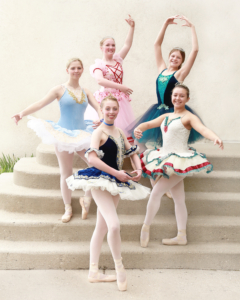 This company class class is designed for dancers who are ready to advance and receive training en pointe. The dancer must be strong enough and have sufficient experience in classical ballet to join this class–all of which will be determined by instructors. Students will learn proper technique en pointe, as well as acute strengthening exercises and more advanced ballet skills.
Irish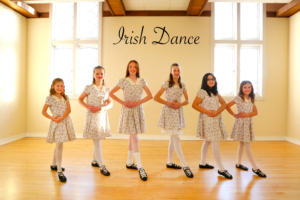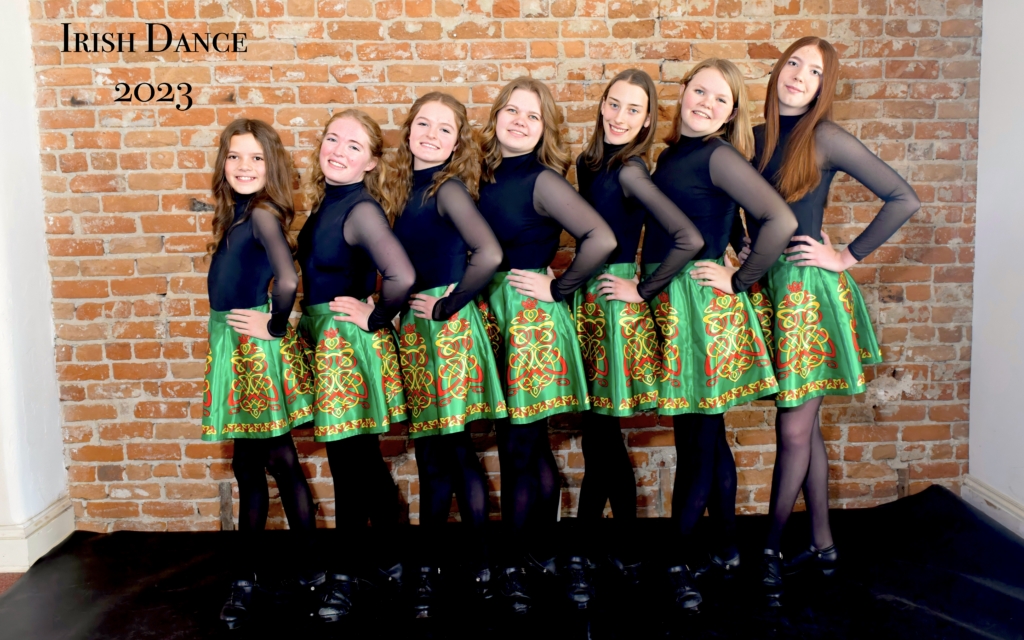 Inspired by Riverdance, Irish dancing is like a super jumpy style of ballet and we think it's a blast! We learn the soft-shoe easy reel and light jig styles of Irish dance, as well as hard shoe variations, including the hornpipe. We also learn traditional Irish set dances. Your dancer must know how to ride a bike and jump rope before she/he can be accepted into this class (a good determiner of the coordination needed to dance the Irish way) and be able to turn out her/his legs. We work to strengthen our leg and foot muscles needed for all our jumps and kicks. We dance for recreational, practice & perform, purposes, and do not compete at Utah Feis. Meets once a week.
Tap
For those kids who love to make sound, tap is a great choice! This class is for boys and girls. We explore rhythm and beat and learn to articulate through our feet. Great introduction to American Clogging.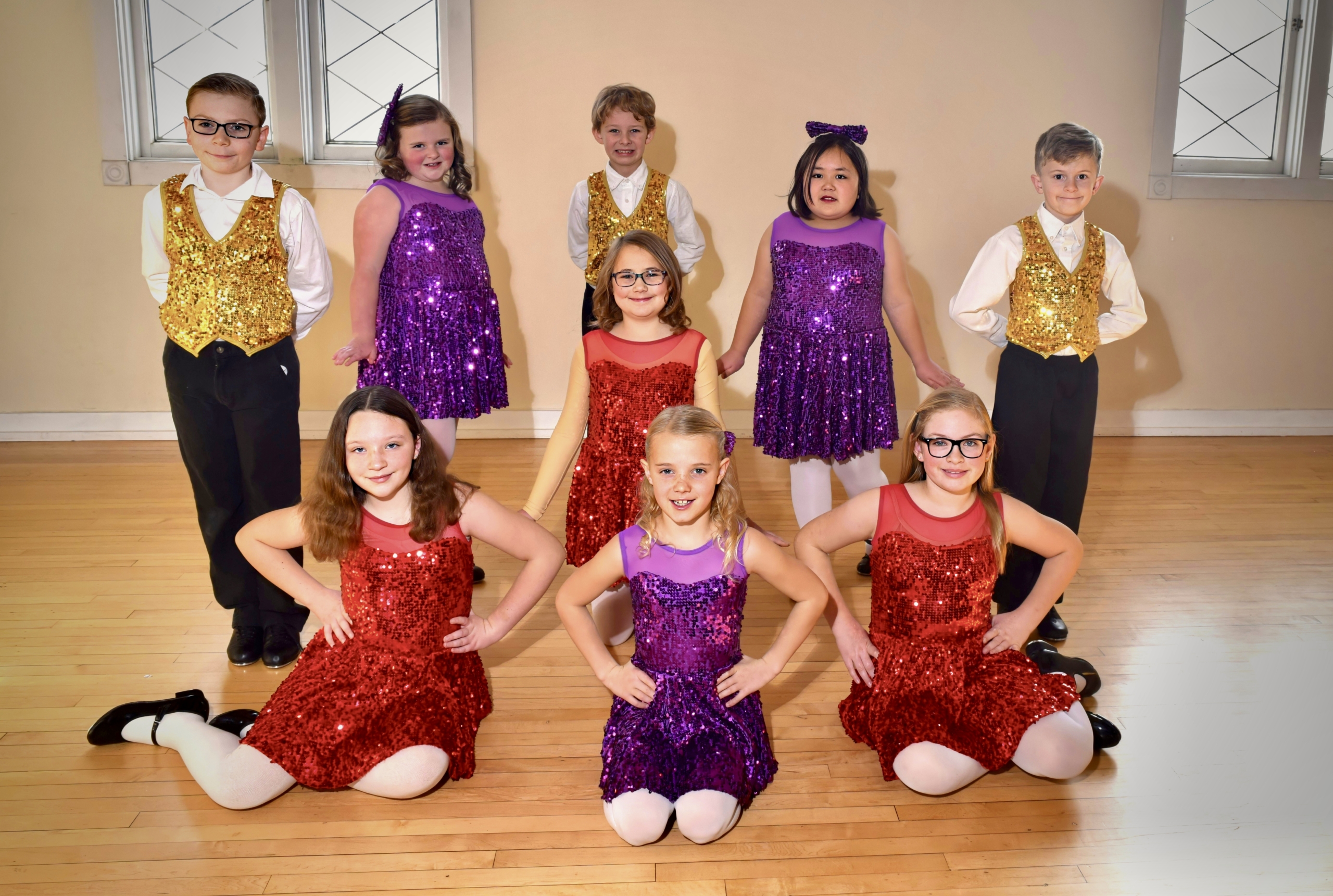 American Clogging
How can we teach Irish Step Dance and not American Clogging? The kids enjoy feeling the rhythm of our American roots as they keep the beat with this percussive and bouncy type of dance style from the Appalachian hills. Meets once a week.