Our Instructors
 Marcia Anderson, Owner, Director, Instructor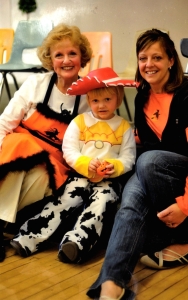 Marcia attained a BS from BYU in Early Childhood Education, Music Education, Pedagogy, and Child Development.  She also earned a Kindergarten Proficiency Certificate.  After teaching in the public school system in the early '70's, Marcia took several years off to have a family of her own.  With four boys later and a girl on the way, she started teaching her own preschool and singing group, called "The Gingerbread Kids."  Marcia and her husband Dan purchased this old church when they moved from Cache Valley in 1983.  They turned it into their home and opened up the preschool that same year.  (For more about the building, click here.)  She has taught preschool and vocal performance in the building every year now for 36 years, hardly ever even calling in sick.  Some people wonder where she gets her energy.  She says she gets it from the children she teaches.

For additional background information about Marcia, click here.
    SalliJune Allred, Dance Director
Salli attained a BA from BYU in English with a Minor in Dance Education.  She has been teaching dance to children and adults alike for 10 years in Oregon and California, and is glad to be back in Utah.  Her two daughters, Sadie and Megan, make teaching dance pure joy for her.  She teaches Ballet, Irish and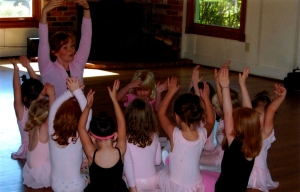 Modern dance, as well as Creative Dance for the youngest ones. Salli enjoys creating original story-based dance recitals that are performed at the end of the year.  She also choreographs for Spotlight Children's Theatre.  Her experience growing up in a dancing studio, being in community theatre at Pages Lane, performing in show choirs during high school, dancing on BYU's Folk Dance Team, and serving a Performing Mission in Nauvoo, Illinois all contribute to her love of dance and desire to teach.  She has five kids and one supportive husband.
Our Programs
Preschool  Marcia Anderson's Preschool opens up a world of discovery to fuel their innate love of learning.
Dance  Our Children's Dance Program celebrates our bodies through the art of Ballet, Irish, and Modern dance movement.  We also offer a social dancing date night for adults the last Friday of each month.
Singing Gingerbread Kids aims to develop vocal ability and performing ease of each child by sharing holiday music as a group.
Our Building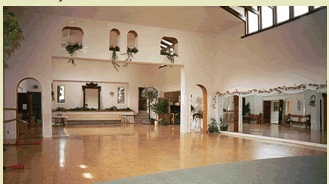 Built in 1919, the Academy will soon celebrate its 100th Birthday!  And we hope it will see 100 years more.  For more about the history of the building, click here.  Daniel and Marcia Anderson bought the building in the 1983.  Dan knew that this space could meet his wife's creative passion for teaching children, so he took a risk and moved his family in.  His premonition was correct; for the "Academy," as they called it, has been home to her main programs ever since, as well as a space they occasionally rent out for receptions, concerts, and dances.  With 8,000 square feet of space and a full-sized gym, the possibilities are endless.